NEBOSH IDIP OHS PROFESSIONAL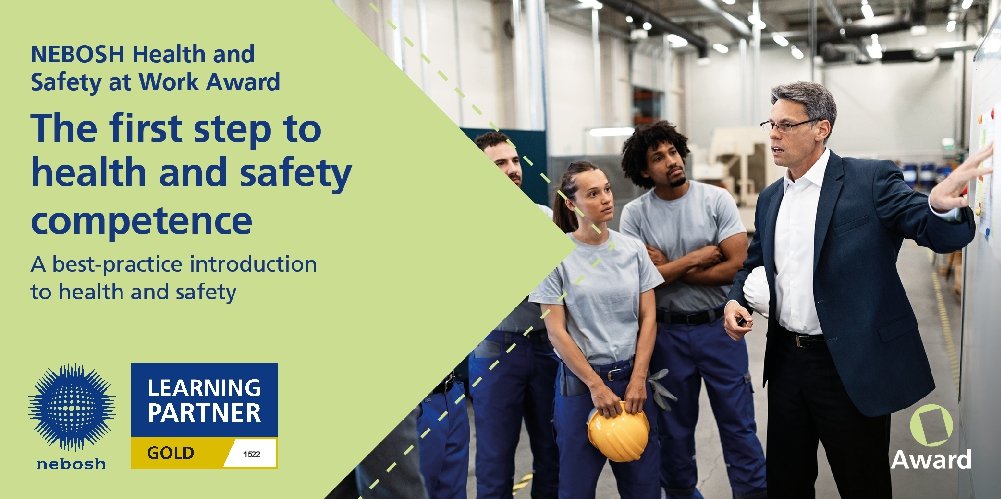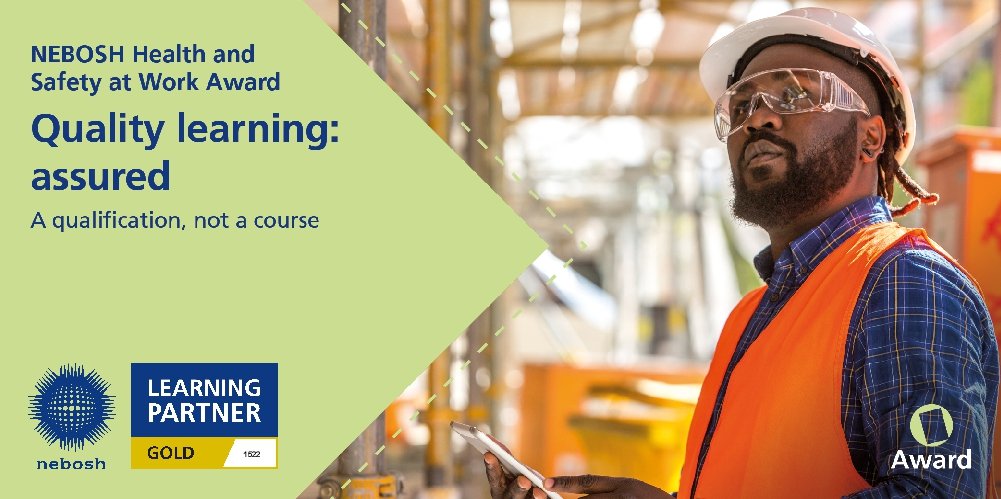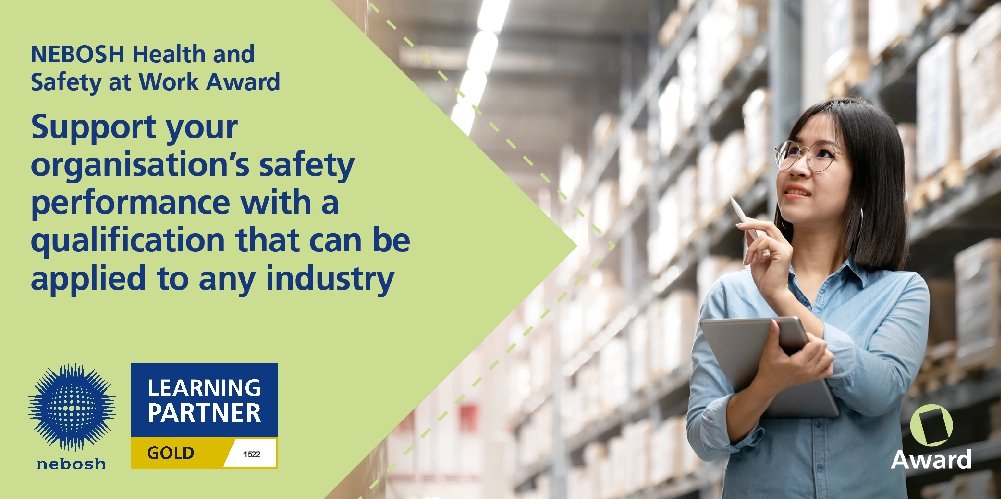 The National Examination Board in Occupational Safety and Health (NEBOSH), which has its UK headquarters and was established in 1979, offers a wide range of academic activities. The International General Certificate provides the foundation for the NEBOSH International Diploma for Occupational Health and Safety Management Professionals. Anyone interested in a high-level profession in health and safety must possess this qualification.
Since its establishment, almost 3,000 students have earned the International Diploma, making it a reputable and recognized credential. Aspiring health and safety professionals should pursue the NEBOSH International Diploma, which builds on the knowledge base that the NEBOSH International General Certificate provides. It is intended to provide students the skills and understanding needed to start a career as a health and safety professional and to serve as a solid foundation for moving on to postgraduate study.
BENEFITS FOR YOUR EMPLOYEE'S
User will be able to contribute to maintaining a safe and healthy workplace by putting the information and skills you have learned from this degree to use, which will be immediately advantageous to your company. You will be able to comprehend your organization's risk profile and risk management strategies, for instance. Additionally, you will be able to identify a variety of occupational health and safety concerns and suggest management strategies to ensure that the risk represented by these hazards is as little as practicable. The degree will also provide you professional abilities including the capacity to influence and bargain with employees of all levels and the knowledge of how your leadership style may impact other employees and the culture of the organization.
The certification purposefully examines fundamental workplace difficulties so that it may be utilized in the wide range of industries where health and safety experts may function. When they have earned the qualification, your students will be able to:
Recognize the function of health and safety laws, the goal and tenets of enforcement measures, and the function of the International Labour Organization and other non-governmental organizations.
Utilize various leadership strategies for health and safety and have the ability to impact these issues at all levels.
influence organizational culture and workplace safety and health standards.
Manage health and safety proactively while taking into consideration miscommunication and other issues.
competently manage health and safety (both their own and that of the organisation).
Use a wide range of management, hazard identification, and loss causation techniques.
Monitor health and safety performance.
Develop their position as a health and safety expert by learning how it relates to corporate social responsibility.
Manage organizational change effectively.
Manage supply chains and contractors.
Various occupational health and wellness concerns can be managed.
Control a range of workplace safety issues.
One of the most prestigious and well-known certifications of its kind is the NEBOSH International Diploma for Occupational Health and Safety Management Professionals. The primary certification for international health and safety practitioners in the globe, this course gives students a fundamental foundation of health and safety. Additionally, it gives the student knowledge that is applicable beyond national and industrial boundaries. It focuses on the practical abilities that are crucial for a health and safety professional to bring about good change in the workplace. Those who get this qualification are in great demand on the international market.
This Guide will be updated after NEBOSH has acquired approval for membership in IIRSM and BCSP, which applications are currently being processed on.
The IOSH is revaluating its membership rankings. Graduation membership will probably become Certified membership. Once the newly released membership grades have been published, this information will be updated. Due to this membership review, IOSH is not currently accepting applications for new accreditations.
Vocationally Related Qualifications (VRQs) are offered by NEBOSH in England, Wales, and Northern Ireland. VRQs are referred to as "Other accredited qualifications" in Scotland.
Through a systematic, study-based training program that combines the assessment of information and understanding in written examinations with the practical application of learning in the workplace, VRQs give the knowledge and practical skills necessary for specific job responsibilities.
Because they are nationally recognized, flexible, and provide pathways for advancement into job or further study, VRQs are a popular category of certification.
To achieve the International Diploma, learners must complete and pass the following assessments:
Unit                        Assessment format
ID1                         Assignment (in four parts – simulations, work- place based activities, reflective tasks and a research project)
ID2                         Case study (simulation only)
ID3                         Case study (simulation only)
The learners must complete various workplace-based tasks as part of the Unit ID1 assessment. Therefore, it will be your learners' responsibility to make sure they choose an appropriate workplaceor organization. The organization or location of employment need not be their own; it only has to be appropriate. The chosen work environment should have enough room to accommodate a variety of tasks. You must assist the student in making arrangements if they are having trouble locating a suitable employer. The following assessment criteria will be used to the workplace activities:
| | |
| --- | --- |
| Assessment criteria | Topic |
| 2.3 | Consultation |
| 2.4 | Health and safety culture |
| 3.1 | Competence, training, information and supervision |
| 3.2 | High reliability organisations |
| 4.2 | Sensible risk management/types of risk assessment/ implementing risk assessment actions |
| 4.3 | Risk profile |
| 5.2 | Health and safety monitoring and measuring |
| 7.3 | Organisation change |
| 8.1 | General management of contractors |
SYLLABUS SUMMARY, LEARNING OUTCOMES AND ASSESSMENT CRITERIA
Our Tutors use the Virtual platform to support students around the world. Our messaging system and support forums are an excellent way to engage, where our tutors can provide expert support.
Achieving the qualification, qualification grading and parchment issue
To achieve the qualification, you must pass all three units with a "Pass." The table under "Qualification Key Features" lists the pass requirements. The qualifying grade is calculated using the aggregate percentage marks from all three units and is based on the following parameters:

 

226+                      Distinction

196-225                Credit

150-195                Pass

0-149                     Refer

 

The highest unit grade will be used to determine the qualifying grade if you retake a unit to achieve a higher grade (for further details, see "Re-sitting unit(s)"). You'll receive a qualifying parchment once you've finished the third successful unit. Parchments are typically given out 20 working days following the third successful unit's results date.
Qualification Key Features
As per the pervious same web site
As per the pervious same web site
As per the pervious same web site
The qualification has the following notional learning hours:
Below table came the same as a pervious web site
Therefore, a program of study must be built around a minimum of 185 hours of instruction and around 144 hours of independent study, for a total of 329 hours (excluding assessment time).
A part-time day release course would be spaced out across at least 30 weeks, while a full-time block release course would be anticipated to endure for at least 6 weeks (30 working days).
For students enrolled in open, distance, or online courses, the required number of tuition hours should be multiplied by the suggested amount of self-study time.
Normal allocation of class time should be proportional to the amount of class time required for each element, although adjustments may be necessary to take into account the demands of a specific learner group.
Key Dates of NEBOSH IDIP:
Below table came the same as a pervious web site
If a student does not receive a "Pass," they may re-sit the unit(s) in which they failed as long as it is done within the 5-year enrolment term.
However, there will be an extra charge for each re-sit. Within their enrolment period, students have the option to retake any unit(s). Retaking any successful units is part of this in an effort to raise the qualifying grade. After completing all three units successfully, students must notify NEBOSH of their intent to retake the successful unit(s) within 20 working days of the day the results for the final successful unit are announced. The number of retakes that may be taken throughout the enrolment term is unrestricted.
When a student re-sits a unit, the highest grade received counts toward the final qualifying grade.
A student who enrols in any unit of the International Diploma while awaiting the results of an earlier assessment is not entitled to a registration fee refund if the anticipated outcome is a "Pass" (except in the case of an Enquiry About Result).
The Virtual platform is used by our tutors to assist students all around the world. Our chat platform and discussion forums are great places to interact, and our tutors may offer knowledgeable guidance there as well.