Safety Training Academy
"NEBOSH Health and Safety at

Work Award"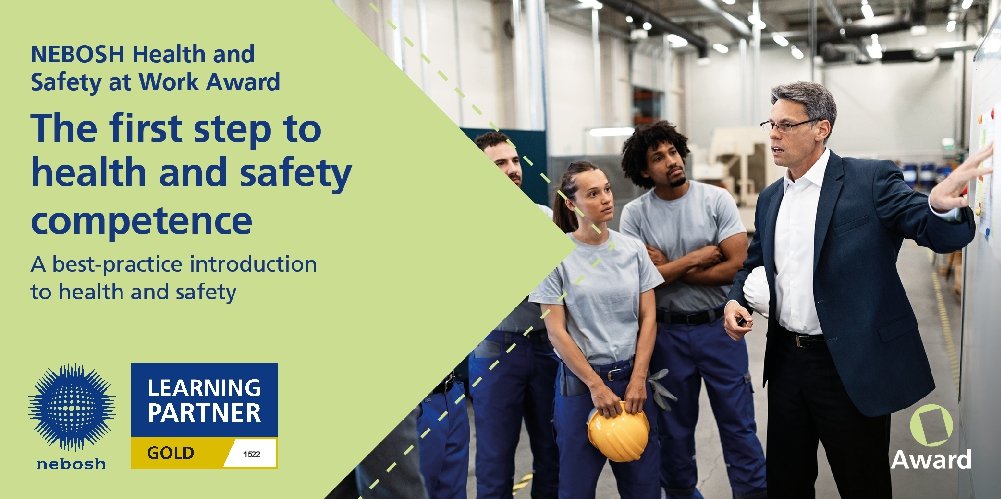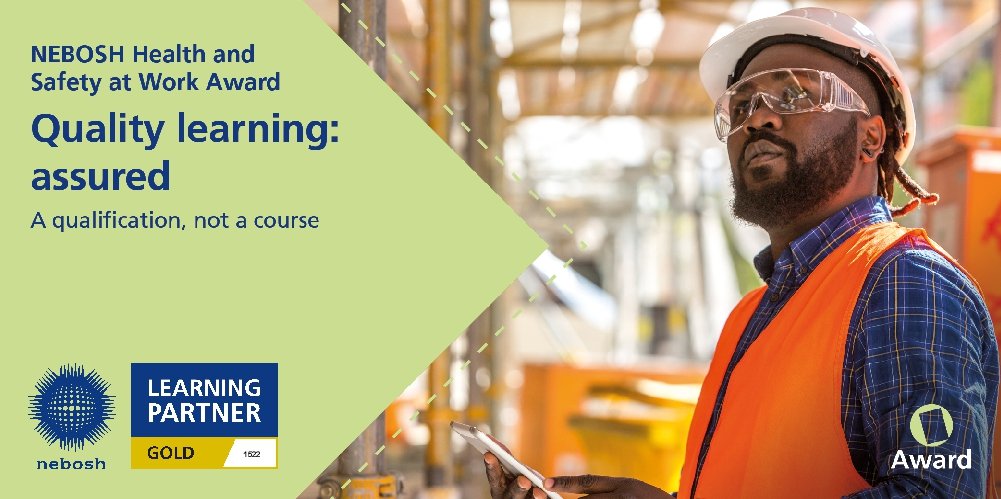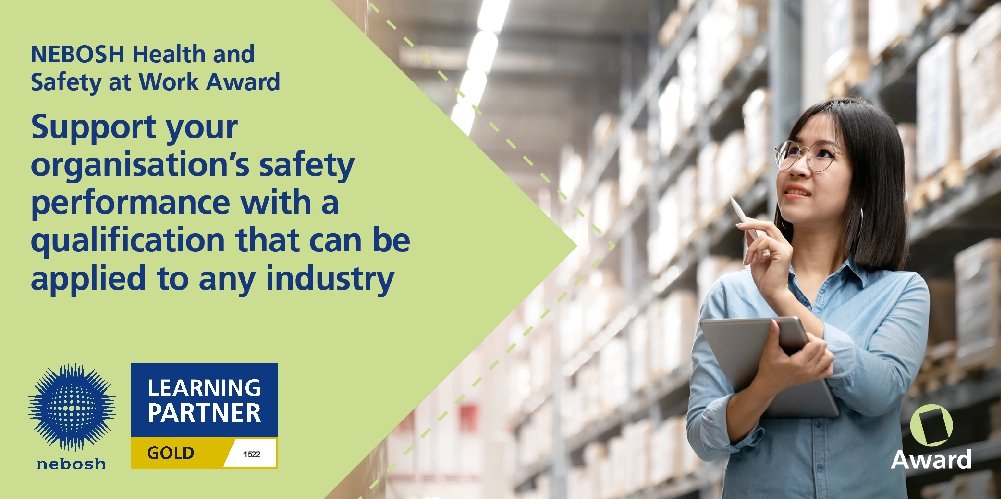 The NEBOSH Health and Safety at Work Award delivers all industrial sectors a best practice introduction to workplace health, safety, and risk. The course content is delivered in an understandable and accessible way and will help you to:
gain an awareness of common workplace hazards so you can help to implement or maintain your organization's health and safety management system
gain practical skills that can help keep yourself and others safe
apply the principles of risk assessment
have a positive impact on health and safety in your workplace.
This is a replacement qualification for the Health and Safety at Work Qualification. 
Completing this certificate will be beneficial for anybody who has to comprehend the concepts of health and safety as part of their employment, including:
Team leaders and supervisors, 
HR professionals,
Facilities managers.
It provides a valuable overview, which can act as a sound basis for further study. 
The NEBOSH Health and Safety at Work Award can help you to:
Reduce incident and injury rates, and the associated lost time and absence 
Foster greater health and safety awareness amongst employees 
Improve employee engagement and enhance safety culture 
Secure higher levels of compliance with organisational safety measures 
Protect the business from the reputational damage caused by health and safety failures.
The NEBOSH Health and Safety at Work Award examines commonplace solutions for prevalent workplace health and safety hazards. After earning the qualification, you'll be able to:
comprehend the requirement to manage health and safety while putting in place efficient procedures;
evaluate the workplace, identify a variety of typical hazards, assess risks (take into consideration present controls), suggest further control measures, and assign activities;
identify the causes of incidents and how to conduct an investigation.
ABOUT THE COURSE AND DETAILS
The NEBOSH Health and Safety at Work Award examines commonplace solutions for prevalent workplace health and safety hazards. You will learn knowledge and useful health and safety skills via your studies. This will enable you to:
understand why health and safety needs to be managed, ensuring effective processes are in place
inspect the workplace, recognizing common hazards, evaluating risk, recommending controls measures and assigning actions
understand why incidents happen and how to investigate them.

QUALIFICATION KEY FEATURES

IOSH:
After completing the course, you will be asked to complete a workplace health and safety review which:
Considers how health and safety is managed, and how it could be done better.
Identifies health and safety issues, how they are controlled and if the risk can be reduced.
Select the most important issue for improvement.
This assessment is designed to test your ability to put into practice what you have learnt and, as it is carried out in the workplace, can add instant value to your organisation. Once you have achieved a pass, a qualification parchment will be issued within 20 working days of the confirmation of the successful unit.
SYLLABUS SUMMARY, LEARNING OUTCOMES AND ASSESSMENT CRITERIA
Our Tutors use the Virtual platform to support students around the world. Our messaging system and support forums are an excellent way to engage, where our tutors can provide expert support.